Promotions
Within the Account menu, you can see a list of promotions available to your account. Only one promotion can be applied per order. Promotional codes cannot be applied on event orders. Please contact Customer Service if there's a promotion you'd like to use on an event order. If you have different books that qualify for different discounts, you will need to split up the order to apply them.
You can apply a promotion here in the checkout: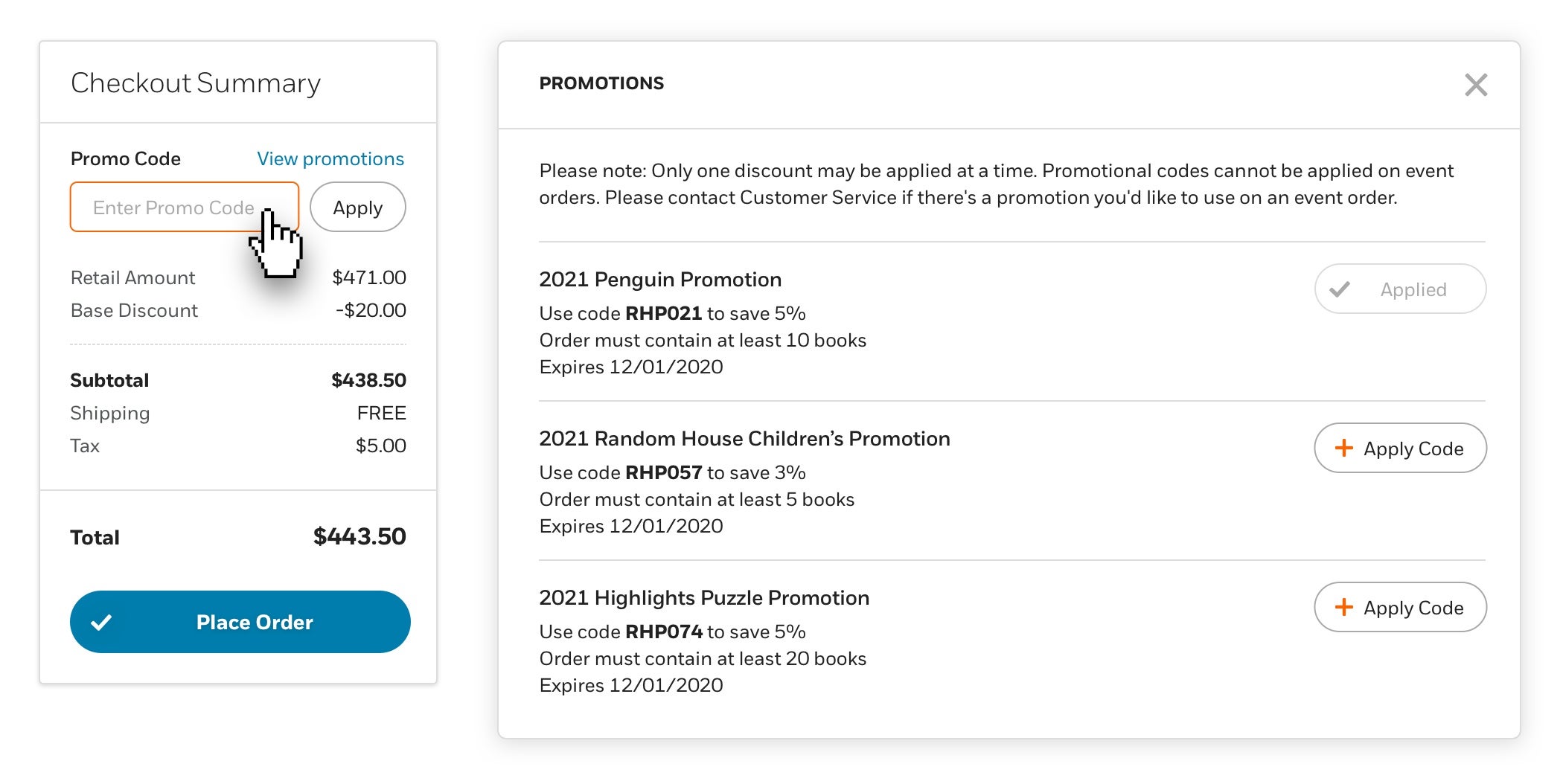 If a promotion has been applied and qualifies, there will be a visual notification at the line item level as well as in the Checkout Summary: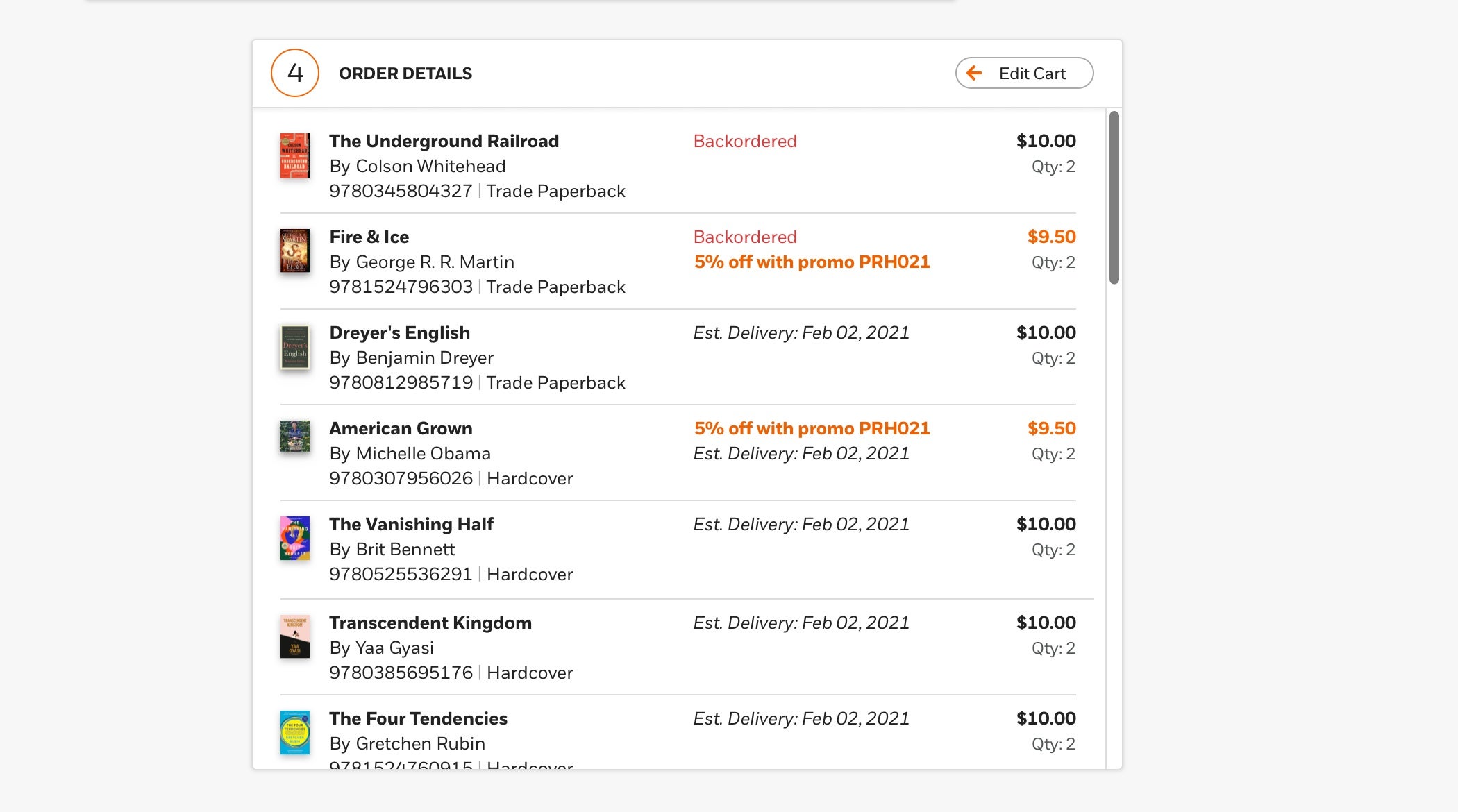 Coop
Coop information is not part of the new version of PRH Self-Service. Please contact Customer Service for information about coop.