Once ISBNs/UPCs are added to your cart, they will be organized into sections in your MyCarts screen:
General cart– this contains Penguin Random House titles and reorders
FOC carts– these contain any item with a FOC date and are grouped by this date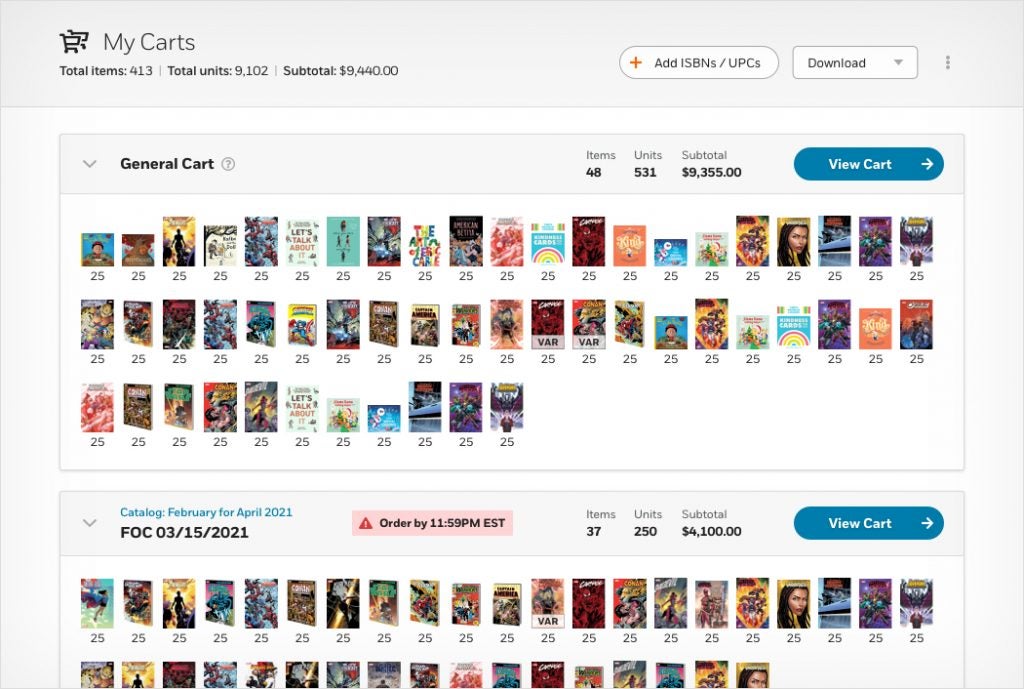 You can also access your cart from any screen by selecting the cart icon from the top banner.
Viewing FOC Carts by Location
All FOC carts are displayed by location. If you are ordering for multiple locations you will need to select from the header at the top of the screen. The location you are currently viewing will be displayed. Click on the drop down to view another location.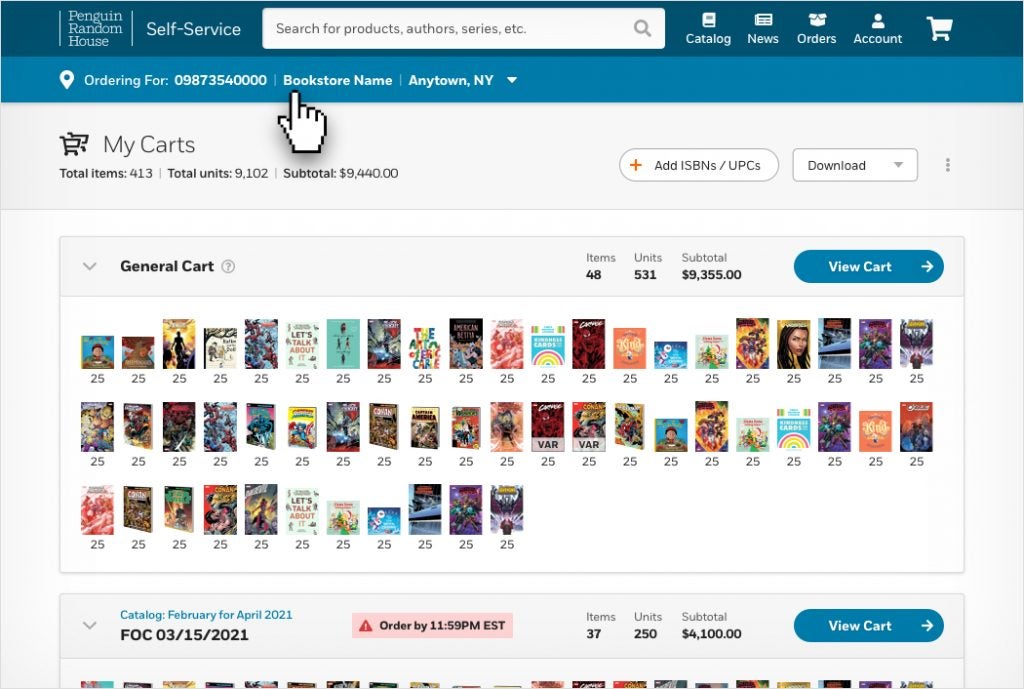 At the top of this screen you can also view the total number of carts you have, as well as the total number of items, units and your subtotal.
FOC Cart Notifications
Notices will appear on the MyCarts screen to alert you about upcoming or past FOC dates. You can click on these notifications to manage your carts.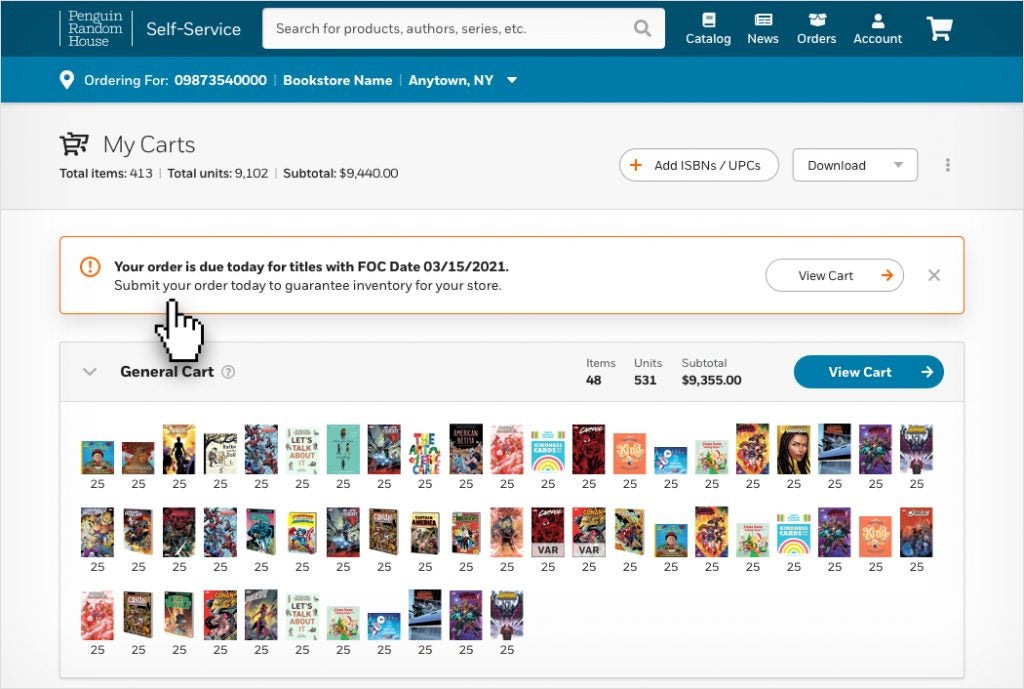 Please note that initial orders will not convert until you check out. It is always important to remember that your FOC order will not be finalized until check out is completed. More information on creating initial orders and submitting final orders can be found here.